Our mission
The company is also involved in engineering, certification and marketing of prototypes already developed by CNIT and works at national and international markets confronting with the major actors on the market by developing research, consulting, training, design, production and commercialization of high-tech equipment and providing complete solutions by assembling hardware and software components, semi-finished and related products or taking care of the marketing of some of them to adapt more the offered solutions to the specific needs of customers.
Echoes carries out its activity in the field of radar, remote sensing, telecommunications and signal processing.
Its mission is to promote technological innovation starting from advanced research and to transfer this innovation to the international markets.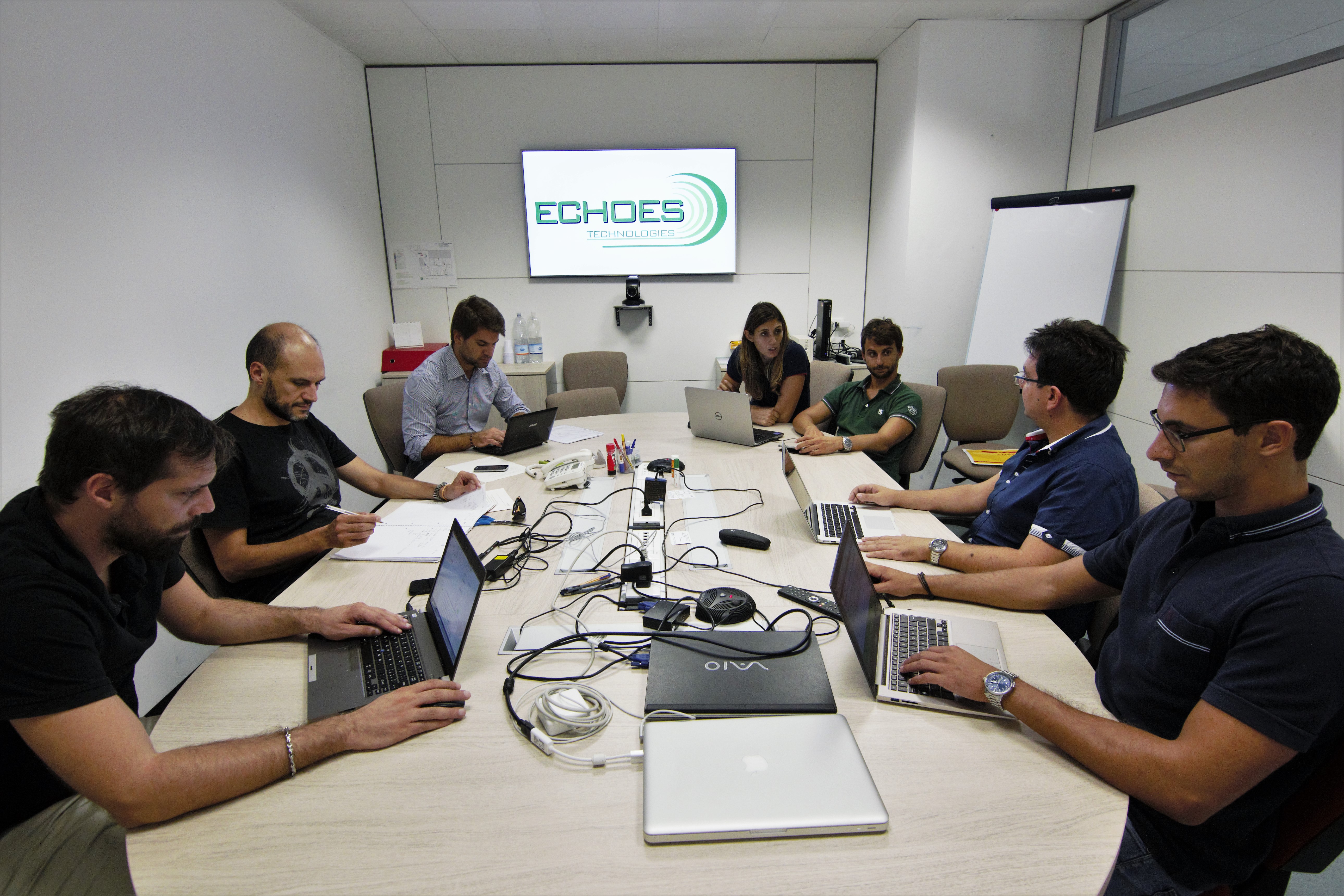 The added value of such products is the know-how developed in many years of research and development in radar remote sensing. In particular, the application of techniques of radar Imaging in short range represents a peculiarity of these products and a unique expertise that distinguishes them from other players on the market.
Scalability and reconfigurability of our products allows their use and installation in diversified scenarios to meet customer requirements.
The solutions proposed by Echoes are targeted at customers interested in high-resolution surveillance of areas, through the use of sensors with low environmental impact in all weather conditions and visibility.
The main objective of Echoes is to interface with the main national and international actors involved in the management of maritime traffic and coastal surveillance, environmental and infrastructural monitoring, weather situational awareness, radar imaging from ground, air or space platforms, detection of low visible targets.
Echoes claims international skills on the following fields:
• Radar system analysis and design
• Radar signal modelling
• Radar imaging
• Remote sensing
• Passive radar