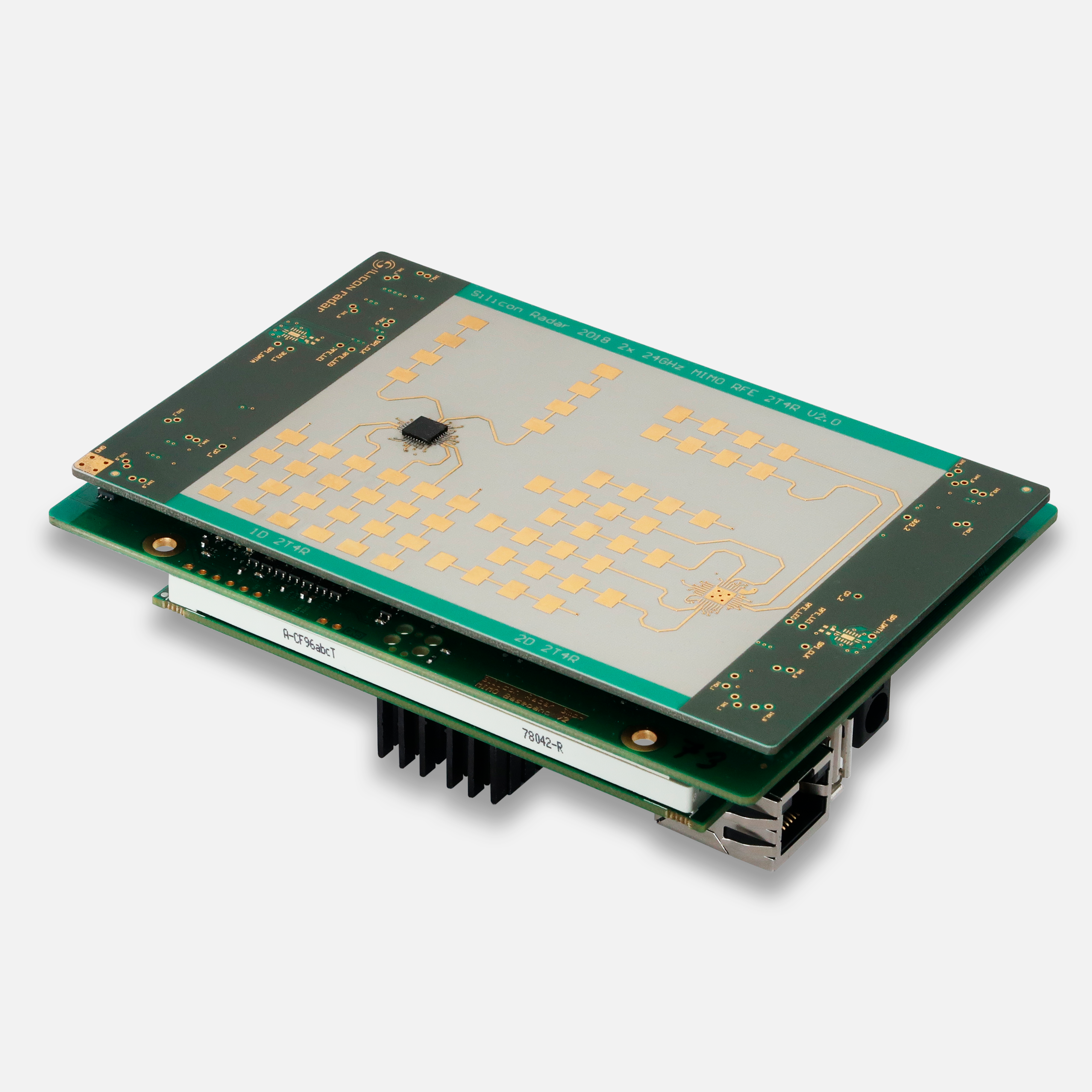 MIMO Radar Evaluation Kit is the  outcome of research and development conducted from the Silicon Radar (https://siliconradar.com/) and Echoes teams. MIMO Radar will introduce you to 2D radar positioning, distance and speed measurement, as well as functions for real world testing. It features a complete design environment. Based on a fully embedded system you will get a plug and play MIMO radar after installing the included software package on your PC – an easy and cost-effective way to evaluate your ideas and reduce development time.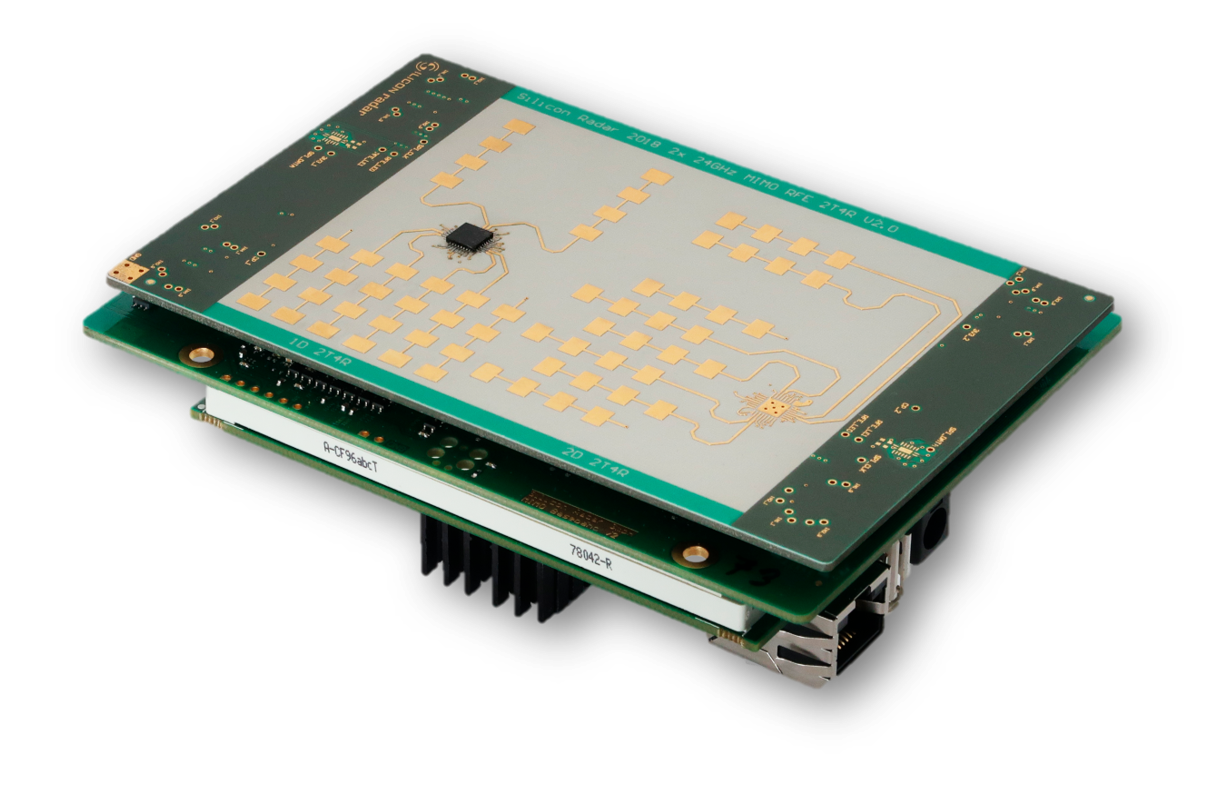 Hardware
The MIMO Radar Chip is placed on an interchangeable PCB, the front end board. Beyond the chip it includes the radar antennas. The front end board is controlled by the base band board which is also included. Here the data from the radar chip gets digitized. Underlying these two boards a processing board handles further DSP and the connection of the MIMO evaluation board to your PC. The power is supplied via USB, as well as the connection to a PC. Alternatively, the integrated WIFI module can be used for data transmission.
The current standard evaluation system contains a 24 GHz MIMO front end. Further frontends will be available in the future
Software
The software provides the user with several ways to visualize and adjust the radar data using a standalone GUI. You can easily change system parameters and immediately see the results in the GUI. Another option is to make use of the comprehensive description of the communication protocol. This enables you to program your own DSP.
You may implement our free API used in the EvalKit in your products to output raw data using the same protocol as the EvalKit. For further Radar DSP in your product we provide open source libraries. For MIMO DSP software modules are available (please ask for terms of a license) or you can simply program your own DSP.
Features
Standalone GUI
Communication to PC via Ethernet
Embedded software for radar signal processing
Target recognition
Selectable bandwidth: 500 MHz – 3 GHz
Max. range resolution: 7.5 cm
Scope of delivery
1 x EvalKit including :
24 GHz MIMO radar front end
baseband board
controller board with Ethernet
Software installation package
---
Contact our team today to discuss your requirements or to get a sales quote.