RF Design
ECHOES offers an integrated custom RF/Microwave design service. Our RF engineers are highly experienced in taking a customer's electrical specification and designing components assemblies to meet the most challenging technical specifications. Our extensive technical expertise is the right choice to complete all stages of your RF product development whether you are looking RF circuit design consulting assistance or a full turn-key solution.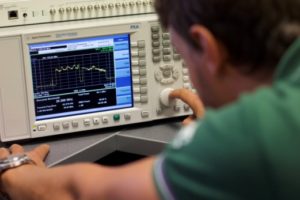 ECHOES' designs are developed through our technical know-how and a well-equipped test and measurement infrastructure for designing RF applications. This includes high-end spectrum analyzers, network analyzers as well as tools for RF simulation using the most updated engineering softwares.
---
Covering from DC to Ku bands, our product design experience is significant across a wide-range of products and components including:
End-to-end RF designs for transceivers
Transmitter – low to medium power RF transmitters designs
Advanced receivers using direct conversion, IF sampling and software defined radio techniques
oscillators – VCOs
phase-locked loops and synthesizers
modulators and demodulators
filters –active, passive, and electronically tunable
Power amplifiers, low noise amplifiers, highly integrated amplifier
Development of all sub-systems related to multichannel/MIMO array radar
Custom built, ready-to-use modules
Test and validation
An example of our developed components: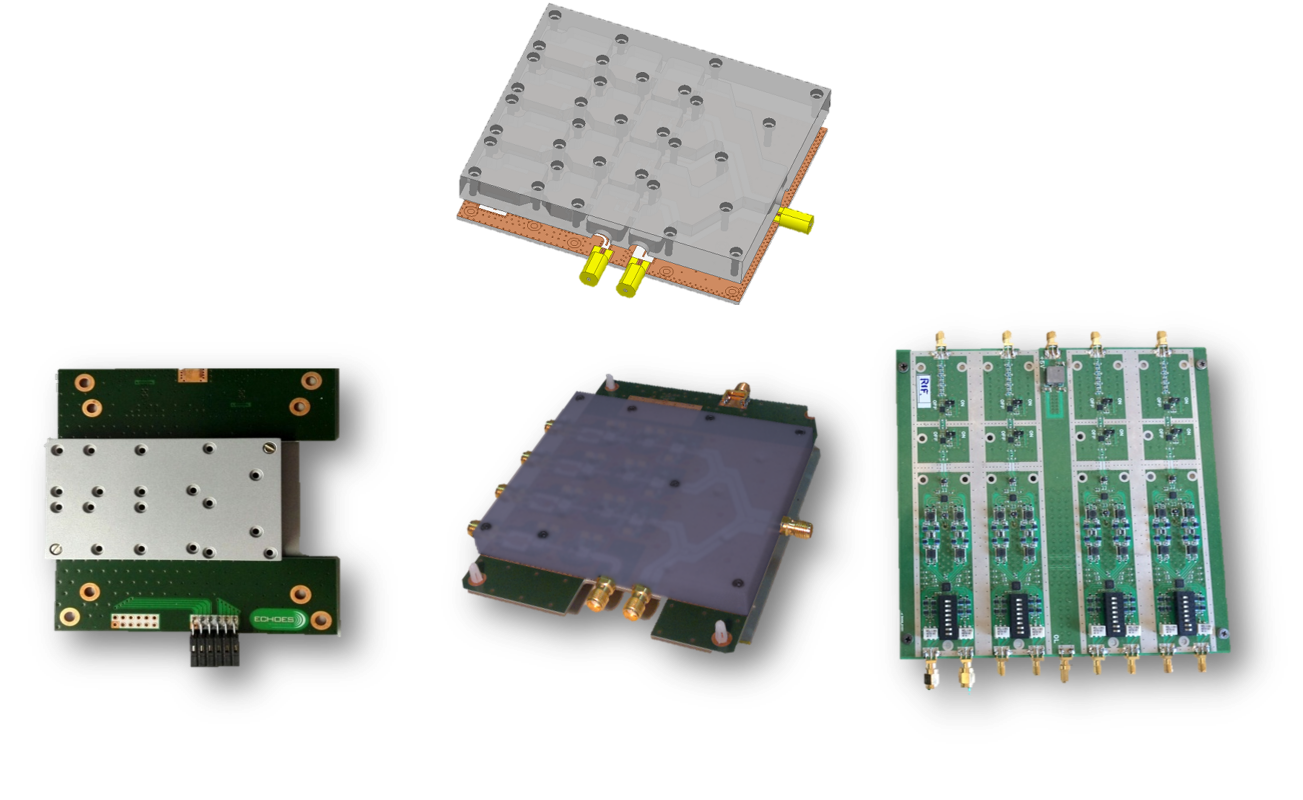 ---
Contact our engineering team today to discuss your system, component or microwave assembly requirements.